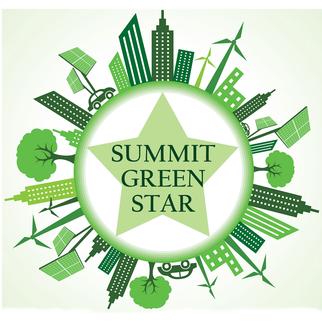 Join the SUMMIT GREEN STAR Program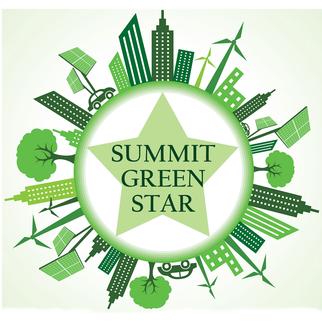 Sponsored by the Summit Environmental Commission, the Summit Recycling Advisory Committee, Summit Downtown, Inc., and the Suburban Chamber of Commerce.

Any business in Summit is welcome to apply to be a Summit Green Star by filling out a simple, online application.

Benefits to Businesses and Organizations of the Summit Green Star Program

1. Get recognized, and be promoted.
Leverage Summit's environmental leadership and promote your company's green accomplishments to strengthen your name recognition. Your qualification will be noted on the City's website, in print and online articles, and on Facebook.

2. Save money.
Cut costs by reducing your environmental impact. Simple things like reducing energy and disposable bag use help your bottom line.

3. Gain a competitive edge, and attract new customers and participants.
Use the program to get ahead of your competitors, grow your client base, and strengthen customer loyalty. Green business is important to customers, and is becoming more important every day.

4. Protect the environment.
Simple steps contribute to the health of Summit's natural environment, keeping Summit beautiful now and well into the future.

5. Support the Summit community.
Community stewardship initiatives build and strengthen staff camaraderie, foster local partnerships, and increase your visibility.

It's easy to join! Apply online: Summit Green Star application or look for the link under the Business or Environment tab of the City of Summit website (www.cityofsummit.org). If you qualify, you will receive a window cling and a logo for your website, as well as access to a "Best Practices" list that will be developed from local actions. Questions? Email

[email protected]

.